PetO
Retail Case Study
PetO is Australia's largest cat and dog store, offering low prices, great choices, and expert advice. They use bLoyal's marketer edition to optimize their omnichannel loyalty and frequent buyer programs and to offer a click and collect to enhance their customer purchasing experience.
Microsoft Dynamics RMS/BigCommerce/ Hubspot
The Story of PetO
PetO is an Australian-owned family business run by locals since opening in 2007. They support many Sydney-based animal charities and believe in "think adoption first" – so don't sell live animals. They design each store to make it easy to shop and have over 25,000 products in stock for all their customers pets' needs. Their team members are trained and experienced to give customers expert advice – aiming to make shopping experiences convenient. They recently launched Click & Collect from their BigCommerce webstore through bLoyal and available in store via their Microsoft Dynamics RMS point of sale system.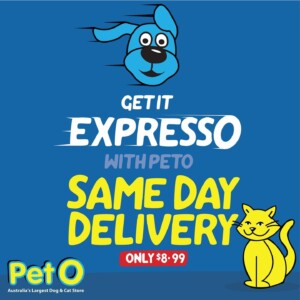 The Opportunity to Launch a True Omnichannel Loyalty Program and Click & Collect Capabilities
PetO launched a new webstore using BigCommerce and wanted to expand their in-store loyalty program online and also add new Click & Collect capabilities. Their goal was to provide the same benefits to customers whether they shopped in-store or online. Though bLoyal, they leveraged their store network and inventory to allow for in-store pick up, while also monetizing existing investments in Microsoft Dynamics RMS and Big Commerce. Lastly, they wanted to simplify their integration with other third-party systems like HubSpot to deliver a consistent customer experience.
Why PetO Chose bLoyal
PetO chose bLoyal (specifically our Marketer Edition) due to our robust out of the box integrations to Microsoft Dynamics RMS and APIs to support integrations to BigCommerce and HubSpot (all integrations they've already invested in). BLoyal also provided them the ability to leverage all their bLoyal data for their management dashboards using Microsoft Power BI. BLoyal also provides a flexible and comprehensive loyalty program including targeted product promotions, frequent buyer programs, points, loyalty dollars and awarded coupons.   Peto started small with their loyalty program but has continued to increase their usage of the bLoyal platform.   bLoyal's apis will also enable them to launch a local delivery program in 2022.
Click and Collect orders per month in the first Quarter after implementing bLoyal
Advantages of offering click-and-collect
Higher customer satisfaction: It is a fast, convenient and cheaper service than home delivery. In addition, they often save queuing time in store as there is a dedicated click-and-collect counter.
Faster order handling: It is easier to guarantee same-day or next-day delivery with click & collect than with other methods.
Higher basket value: By saving on shipping costs, shoppers tend to spend more on click & collect purchases.
Lower logistics costs: delivery modes are easier for the retailer to manage and require less courier and warehouse resources than home delivery.
Reinforcement of the omnichannel strategy: Consumers value having all possible shipping options, and according to CNBC, 35% of those who pick up orders in store tend to take advantage of a quick visit and add more products to their purchase.