The Loyalty Program Solution for Clover Tobacco Merchants
bLoyal is a great option for medium and small business Clover tobacco merchants looking for a simple and easy-to-use customer loyalty program solution.
The synchronization between bLoyal and your Clover POS empowers you with a range of capabilities that streamline your operations, enabling you to synchronize sales history across multiple checkouts, instantly reward loyal customers, and make modifications to your loyalty program effortlessly.
Here are 5 game-changing ways bLoyal supports
Clover POS tobacco loyalty programs
.
1. bLoyal's loyalty suite app is directly embedded into the Clover POS register.
One of the many benefits of bLoyal is its integration with the Clover POS register system. Tobacco merchants can leverage the loyalty program functionality without the need to purchase and maintain additional third-party hardware.
By eliminating reliance on third-party hardware, the integration simplifies the setup process and reduces potential compatibility issues. Merchants can manage their customer loyalty program directly from Clover's POS register, making it more convenient and efficient to track customer loyalty, customize rewards and incentives, and analyze program performance.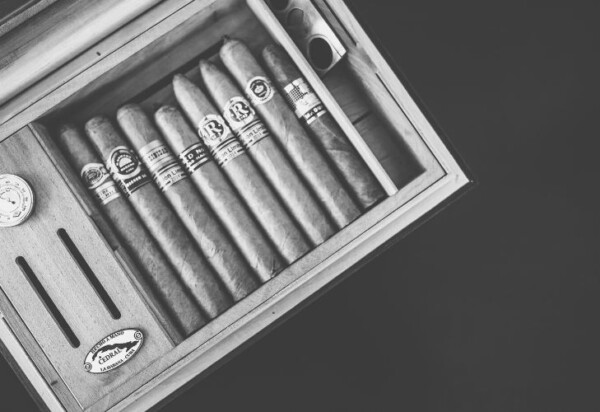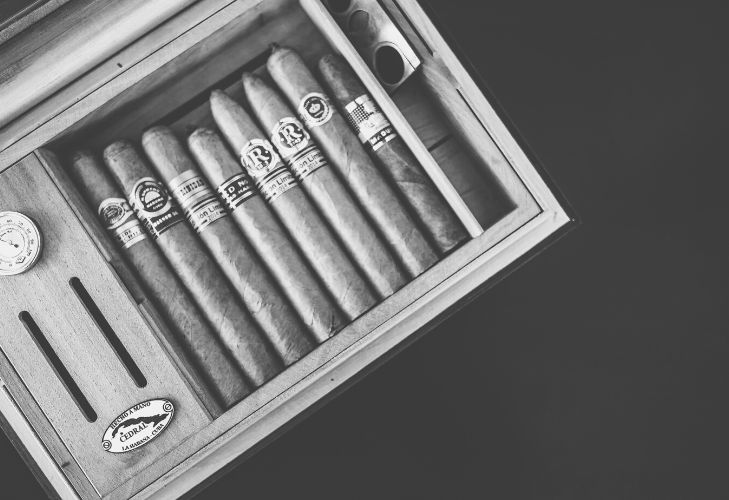 2. Customizable point and product-based loyalty programs directly in the transaction flow.
Clover integration ensures that the loyalty program operates seamlessly within the transaction process. When customers make purchases, their loyalty points or rewards are automatically tracked and applied to their accounts, eliminating manual input or separate loyalty systems. This enhances the customer experience by making participation effortless.
With bLoyal's app, merchants can create point-based loyalty programs tailored to their specific needs. They can define how many points customers earn for each dollar spent, set point redemption values, and establish any additional rules or conditions for earning and using points.
In addition, customers can earn points or rewards based on specific products or product categories. For example, merchants can offer bonus points for purchasing certain tobacco products or provide incentives for trying new items.
3. Integrated SMS and email programs.
As part of its loyalty suite app, bLoyal provides valuable touchpoints via integrated SMS and email programs to connect with customers and foster engagement.
Merchants can leverage SMS to send transactional messages, such as purchase confirmations or reward notifications, promotional messages, special offers, and event invitations. SMS messages are a quick and direct way to reach customers and can be tailored to individual preferences or segments within the customer base.
Merchants can also create visually appealing email templates, personalize messages, and include images, links, and relevant information. Email communication is ideal for delivering newsletters, exclusive offers, updates, and other engaging content. Merchants can segment their customer base to target specific groups with tailored emails, ensuring the messages resonate with recipients.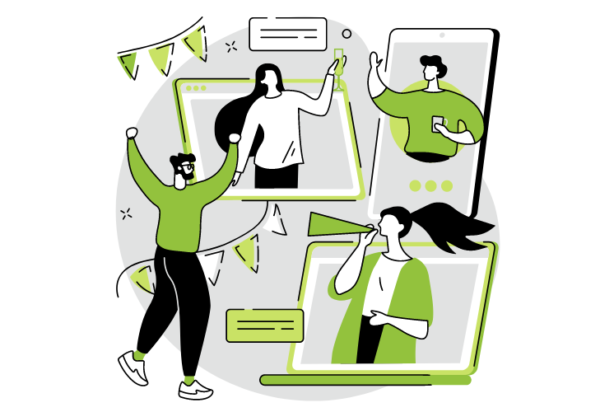 4. Multiple customer sign-up options for discrete data management.
By offering multiple customer sign-up options, bLoyal's loyalty suite app provides flexibility for customers to join the loyalty program using their preferred method. It also allows merchants to collect and manage customer data discreetly, ensuring compliance with data privacy regulations and facilitating effective data management for targeted marketing and personalization efforts.
a) Mobile app sign-up.
A mobile app allows for a convenient and user-friendly experience, as customers can easily enter their information and engage with the loyalty program using their mobile devices. The data captured through the app can be synchronized with the bLoyal app and Clover POS systems.
b) Online sign-up.
Merchants can also provide online sign-up options through their website or dedicated loyalty program portal. Customers can visit the website or access the portal via a Clover rewards login and provide the necessary information. This information can then be integrated with the bLoyal app, ensuring a seamless connection between online and in-store data.
c) QR code sign-up at the register.
Merchants can generate unique QR codes specific to their loyalty program. This feature enables customers to conveniently join the program by scanning a QR code displayed at the point of sale. This action directs them to a sign-up page or a dedicated landing page.
5. Mobile-optimized, private label, and branded web app.
Mobile-optimized, private label, and branded web apps created through bLoyal's loyalty suite, can be accessed directly from mobile browsers, providing convenience and accessibility for customers on the go.
a) Easily see point balances and offers to increase customer lifetime value.
Designed to enhance the customer experience and increase customer lifetime value, making it easy for customers to view their point balances and access offers. Here's how these app options contribute to achieving these goals:
Mobile optimized: Ensure that customers can conveniently access their loyalty accounts, view their point balances, and track their progress toward rewards using their smartphones or other mobile devices. By providing a user-friendly and responsive interface, customers can easily navigate the app and access their loyalty program information on the go, increasing engagement and encouraging continued participation.
Private label: Merchants can incorporate their branding and design elements, including the display of point balances and offers for a consistent and immersive brand experience. By prominently displaying point balances, customers are reminded of their progress and incentivized to continue earning points to reach their desired rewards.
Branded experience: A branded web app not only showcases the loyalty program but also provides a platform for merchants to promote and highlight offers. By integrating offers directly into the app, customers can easily access and view available deals, discounts, or personalized offers. This visibility enhances customer engagement and encourages repeat purchases.
Other Functionalities
Payment processing: Customers can make seamless payments using various methods such as credit cards, mobile wallets, or other supported payment options. Payment processing integration streamlines the payment process, ensuring secure and efficient transactions.
Inventory management: Inventory management capabilities allow merchants to track and manage their inventory levels, monitor stock availability, and receive notifications when stock is low. The system can generate reports and provide insights into inventory performance, helping merchants make informed decisions about stock replenishment and overall inventory management.
Frequently Asked Questions
Q: How does Clover rewards work?
A: Customers can enroll in a Clover rewards program by providing their contact information, such as their phone number or email address, at the point of sale. This can be done either manually or through a mobile app. When customers make purchases at participating businesses using the Clover POS system, they earn points based on the amount spent. The point accumulation can be customized by the business to fit its specific reward structure. Once customers have accumulated a certain number of points, they can redeem their rewards.
Q: How to redeem Clover points
A: Once customers have accumulated enough Clover reward points, they can choose a reward they wish to redeem. To redeem the selected reward, customers typically need to inform the cashier or staff at the point of sale. The staff will then initiate the redemption process through the Clover POS system. After the reward has been successfully redeemed, customers can enjoy the benefit associated with the reward.
Looking for a comprehensive solution within a single integrated system?