Entertainment & Experiences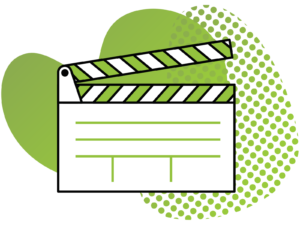 From movie theaters and museums to gaming, and even comedy clubs, the entertainment industry is responsible for generating hundreds of billions of dollars in revenue each year, but every entertainment business has one concern in common. Entertainment is often viewed as a luxury, an expense that is optional, which means that giving your customers a compelling reason to come back to your establishment more frequently, and making sure they know that they are valued, can make a huge difference to your business growth.
bLoyal helps businesses who drive revenue their brands.s through discretionary spending, make the most of each engagement with
bLoyal's loyalty system gives you the ability to launch customized entertainment loyalty programs ranging from punchcard-like programs to subscription-based clubs, frequent customer discounts, tiered rewards, and more. We also give you the tools to develop segmented outbound marketing campaigns and monitor the impact of all your efforts from one system, so you'll have powerful insights for driving more frequent visits and increasing customer spending overall.
Entertainment
Our system is infinitely scalable and adaptable for entertainment businesses of all sizes, whether you have just one location or many, and even if your business is entirely online. bLoyal is available in three levels, or "editions" for various business sizes, so you can choose an option that is best for your operations now, knowing that if your needs change, we'll be flexible enough to change with you.
Understanding your customers is the first step to providing loyalty benefits that make them feel valued and truly rewarded. With bLoyal's 360-degree master profile views and reporting tools, you no longer need to guess what your customers care about most.
Movie Theatres

Comedy Clubs

Media Stores

Theme Parks

Novelty Stores

Sports Facilities

Concert Venues
Rewards programs benefit your customers and offer a significant return on investment for entertainment businesses. Loyalty members return more frequently and spend more during each visit than anonymous customers, and entertainment loyalty programs give you more opportunities to engage and interact with your customers in ways that matter.
bLoyal integrates with many of the entertainment industry's top point of sale systems, so you don't need to change your existing hardware. If we don't already offer native integration for your system, our team is available for custom integrations. Call us today and schedule a one-on-one demonstration of the bLoyal system for entertainment industry loyalty.