Omnichannel Shopping Experiences –  A Guide to Getting Started
The way our customers shop is changing. With more devices, platforms, and channels than ever before, it's important that we understand how to leverage technology to better meet them where they spend their time. In this post, we talk about how omnichannel shopping experiences bridge the gap between customer experience (CX), loyalty, and brand engagement.
Bo Derek once told a reporter "whoever said that money can't buy happiness, simply didn't know where to go shopping." And while she was likely referring to the joy of bringing home a bag of brand new designer threads, there's something empirically true about it. Our perception of a product (or brand) can be, and often is, shaped as much by the relative ease or difficulty we experience during the purchasing process as by the product, itself.
The idea of curating the shopping experiences isn't an extraordinarily new one, however. Since the days of Rowland Macy and New York City's first department stores, we've known that shopping was as much about the way shopping makes you feel, as the simple exchange of goods and services. The notion of providing the kind of experiences that drive growth has, however, become monstrously more complex in the digital age.
Shoppers now discover, engage, and transact with us over a dizzying number of platforms and channels – from applications to social media, to websites. It's enough to make a marketer's head spin. Instead of merchandisers curating a single controlled brick and mortar experience, they must now juggle a virtual parade of developers, UX specialists, visual designers, and the like to ensure the type of seamless purchasing experiences that customers have become accustomed to, function in tandem, over many different devices, platforms, and channels, all in real-time.
How much impact does all of this have on your business? The data speaks for itself.
Knexus says that "15 years ago the average consumer typically used two touch-points when buying an item and only 7% regularly used more than four. Today consumers use an average of almost six touch-points with nearly 50% regularly using more than four"
Digital Commerce 360's research says that "Companies with extremely strong omnichannel customer engagement retain on average 89% of their customers, compared to 33% for companies with weak omnichannel customer engagement."
Zendesk tells us that "Over 35% of customers expect to be able to contact the same customer service representative on any channel."
Strong Omnichannel Strategy
Customer Retention
Weak Omnichannel Strategy
Customer Retention
For merchants, that means strength of your overall shopping experience – not just the way it looks, but the precision with which it functions, often sets the tone for your brand's ability to live up to its core principals – principals which likely place some outward emphasis on giving your customers a phenomenal shopping experience.
Defining the Omnichannel Shopping Experience
The term "omnichannel shopping experience" refers to a merchants' ability to extend their sales funnel, customer service, and checkout process over many different platforms and channels simultaneously, from the customer's first moment of truth all the way to post-sale customer service.
Building a successful omnichannel shopping experience includes your ability to engage customers through various marketing platforms like social media, applications, and mobile websites, but also involves more complex subject matter like and inventory management, customer service, and allocation.
Addressing your brand's ability to meet your customer's needs – or lack thereof – will inevitably lead to some fundamental questions about how consumers have changed over the last twenty years and whether your brand is adapting to the shifting sands or sinking in them…
While overall retail numbers continue to grow in leaps and bounds, the recent downturn in the brick and mortar ecosystem has given us an especially potent reminder that adapting to the way our customers spend their time and money, is one of the most fundamentally important aspects of how we do business in 2017, and not an after-thought.
Leveraging Retail CRMs
So, you want to build a better shopping experiences for your customers? Not just in your physical retail locations, but online and through mobile applications. You want your various touch points to sing in concert, to build a funnel where customers easily jump from one platform to the next, without you missing a beat. Where do you get started?
Your first step is to onboard a retail CRM. This software will be the central hub of your omnichannel universe – a place from which you can manage anywhere from thousands to millions of unique data points about how, when, and what your customers are buying.  For larger mid-market and enterprise organizations, software such as Microsoft's "BizTalk" is one place to get started. For small and medium sized business manager, retail CRMs most commonly come bundled with other integrated software like ecommerce solutions or loyalty integrations.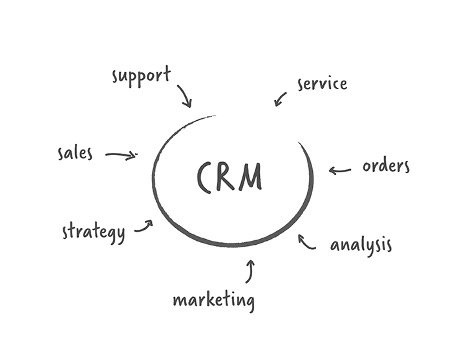 In order for retail CRMs to provide the kind of omnichannel shopping experiences we're looking to build however, they must integrate directly into your core inventory of products – most standardly, through your point of sale system – as well as your website and various other touchpoints. This is your most important qualification for moving forward.
For example: bLoyal offers a powerful 360 CRM where users are able manage customer records, launch promotions, segment various audiences for promotional targeting, and view shopper analytics, in real time. Before getting started it's important to understand what you're trying to accomplish and what your software is capable of.
The Three Pillars of Omnichannel Shopping Experiences
Once connected, your CRM should provide you with three important functionalities:
Integrated Systems
Customers now expect seamless integration from one touch point to the next, with each channel or platform picking up where the last left off. That means connecting your in-store point of sale (and associated inventory), with ecommerce, customer service, loyalty, inventory management, and other marketing software (like bulk emailers, et al).
What do the benefits look like in real life?
The customer's purchase history and personal data is linked across many platforms, so that both they and your systems / employees can pick information up, from anywhere.
Customers should be able to order from and receive products to, anywhere. That means that online orders can be picked up in-store. Orders received in store can be shipped to the customer's home or work, etc.
Marketing offers and promotions published through email, social, or text can be redeemed anywhere and at any time.
Omnichannel Accessibility
Shoppers expect to access, engage, and transact with your brand from all the devices and platforms they feel most comfortable with. If this were 2008, we'd be telling you that it was important to make sure that you have a mobile optimized web presence, that you had created social media accounts and were engaging customers there, that in-store promotions were honored online, and the like.
Retail technology is evolving at a lightning clip however and the conversation has evolved into a much broader set of requirements. Consider, for instance, what accessibility means to your customer base today. It's not just about being able to purchase your products online. It's about having access to customer service, loyalty program benefits, and shopping history, (to name a few) over any device.
Aberdeen's research says that "Companies with extremely strong omnichannel customer engagement retain on average 89% of their customers, compared to 33% for companies with weak omnichannel customer engagement."
We've talked a lot about how these tools change the game for your customers, but it's important to note that the ability to manage and manipulate the shopping experience over any number of channels can hold some equally valuable important benefits for marketers. Cloud-based networks are a central feature for those looking for the flexibility to manage their program from over any device, anywhere in the world.
Real-Time Engagement
Customers expect real-time engagement. They want to feel like their business is important to you and that you care about their limited time and needs. This applies to all aspects of your sales funnel, from customer service inquiries to purchase confirmations to offers and discounts.
Your retail CRM should get you most of the way there. For the rest, Zen Desk and many other types of software like it, now offer the ability to communicate with customers over social media text, and more. When used in combination, these tools can provide the type of powerful omnichannel shopping experiences that drive customer sat and build loyalty.
As someone on the vanguard of omnichannel marketing it's important to realize that these technologies are and will likely continue to merge, either in concept or through simple APIs and other integrations that allow for the easy transfer of data between disparate systems.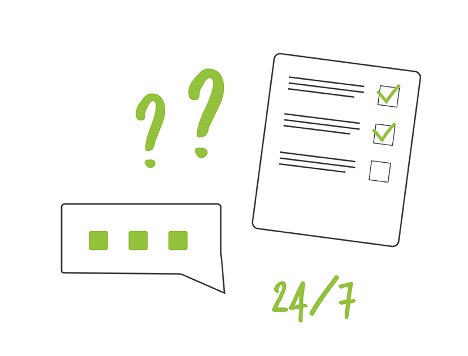 If you're looking for definitive a definitive set of tools through which to manage your customer engagement in real-time, it's a good idea to become comfortable with continually trying out new technologies and seeing what works best for your needs.
Defining
Transactions are reflected in their account history, immediately
Loyalty program points and awards are applied and available as soon as a goal is reached
Marketing automation like welcome emails and outreach based on contextual search patterns. For instance: "We noticed that you were looking at version x. You might like version Y"
"64% of customers expect to receive real-time assistance regardless of the customer service channel they use." ~ Zendesk
Putting it all together
In the coming years, it's going to become more and more difficult for retailers to ignore the fact that customer behavior and expectations are not slowing down. Rather they are evolving exponentially. When we look at the omnichannel shopping experience, we must ask ourselves, "how will customers be shopping in ten years". "Will they be buying products through virtual experiences?" "Will checkouts even exist? Or will experiments like Amazon's Go's 'No Line, No Checkout" shopping become industry standard?". And "How do these changes impact the way in which customers engage my brand?"
If you're looking to build omnichannel loyalty, ecommerce, and order processing functionality for your business, bLoyal can help. Our technology integrates with fourteen different point of sale and ecommerce solutions to help you build omnichannel shopping experiences that your customers will love. Check out the rest of our site or request a demo to get started.