Maximizing Revenue and Differentiating Your Thrift or Consignment Shop: Strategies for Success
Standing Out in a Growing Market
With economic uncertainty and inflation, consumers are increasingly looking for ways to save money on everyday purchases. As a result, the global consignment market is experiencing substantial growth. According to Grand View Research, the market is projected to reach nearly $70 billion by 2027, almost three times its current size of $28 billion. This growth presents an opportunity for thrift and consignment shops, but it also means that competition is likely to increase.
Key Strategies for Maximizing Revenue
To stand out in a crowded market, thrift and consignment shops must adopt strategies to maximize revenue. One key strategy is to offer a clear pricing strategy that customers can easily understand. For example, offering discounts based on the day of the week or having a points-per-dollar-spent loyalty program.
Another way to increase revenue is to invest in your online presence. By creating a website and web store with product images, you can attract customers who cannot conveniently come into your physical store. An engaging website can be created simply by highlighting your top products and offering incentives for customers to sign up for your mailing list.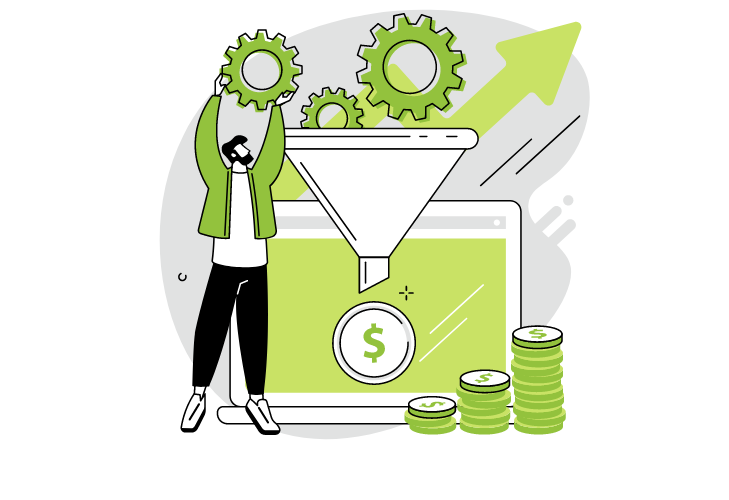 Loyalty Programs to Drive Repeat Visitation and Increase Purchases
Loyalty programs are one of the most effective ways to encourage repeat visitation and increase purchases. One key to a successful loyalty program is to keep it simple and offer a clear value proposition that customers can easily understand. For example, a points-per-dollar-spent program with rewards at certain point increments.
Make it easy for customers to sign up for your loyalty program in-store, on your website, or on their mobile devices. Additionally, create a personalized account page that customers can access on your website. This can help increase customer awareness and reward redemption.
Finally, market your loyalty program through email campaigns that offer incentives like early access to special events, double point days, and other promotions.
Make signing up easy!
Allowing customers to sign up for your loyalty program on your website, at the register, and on their mobile devices will increase their engagement with your loyalty program. The more customers you have in your loyalty program, the bigger the potential revenue impact!
Creating a mobile responsive account page that customers can access on your website. One of the biggest detractors of a loyalty program is unawareness and lack of reward redemptions.
Building an Online Presence to Reach More Customers
In addition to offering a web store, building an online presence can help you reach more customers. Encourage customers to engage with your brand on social media by sharing user-generated content or offering exclusive promotions. Consider partnering with influencers or bloggers in your niche to reach a wider audience.
Conclusion
With the anticipated growth in the thrift and consignment markets, it is important for shops to differentiate themselves from the competition and adopt strategies to maximize revenue. Offering a clear pricing strategy, investing in your online presence, implementing a loyalty program, and building an online presence are all effective ways to do so. The strategies above can help you differentiate your brand from the competition and increase your revenue! bLoyal has worked with many thrift companies like Goodwill to implement the right loyalty program for their brand to help maximize customer lifetime value.
Give us a call or send us an email to learn more about how bLoyal can help your business today!