THE CASE FOR DONOR LOYALTY
Nonprofit organizations collected over $390 billion in donations last year. An impressive number that, with few exceptions, has grown steadily for the better part of the last 35 years. As Americans, we don't just love to
give, charities occupy a major place in our economy, accounting for about 1 out of every 10 jobs in the US, alone. We give to organizations representing everything under the sun, from animal rights groups to artistic endowments and just about everything in between.
The not-for-profit sector is strong. Yet there's a common pain point for development managers and marketers in the not-for-profit space: They're each trying to do more, with less. Stewardship of your donor's money means unrelenting scrutiny of the efficacy of how you utilize charitable contributions to keep growing. Keeping a trained eye on what part of your annual revenue goes towards marketing versus what portion is used to benefit the cause that you represent, is vital.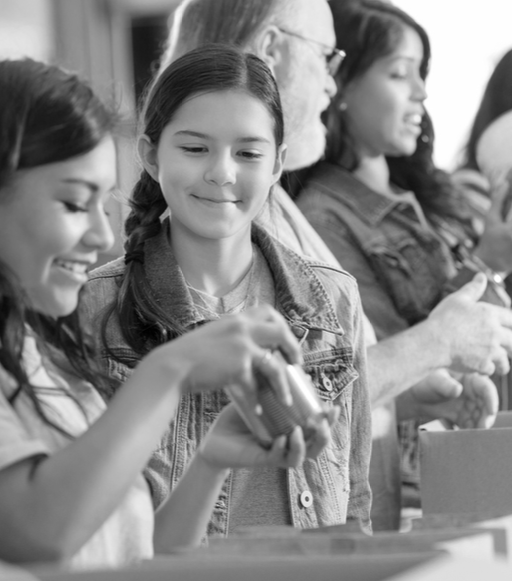 The For-Profit Connection
On the whole, non-profits function a lot like any commercial business. They need to market themselves and the work they do in order to create interest, build evangelism, and generate revenue. And overall, they do a pretty commendable job at it. In fact, nonprofit entities only spent twenty-five billion dollars on getting the word out about their respective causes last year. It may sound like a lot of money, but from benefit concerts to black-tie fundraisers, on average, it only cost them about four cents for every dollar earned.
Yet, many development managers are still under pressure to squeeze every last dime from their marketing budget and the first place they typically look is outreach. It's a somewhat defunct strategy that invariably ends with reduced visibility, engagement, and at the end, donations. While many charities also maintain a donor marketing program that includes campaign and newsletter-style emails, direct mail, and cold calling, they're not particularly effective for help them maximize the investment they have made in each of those channels by continuing to bring previous donors back to the table.
It's a difficult problem to solve, but one that, fortunately, already has some proven solutions. That's because the challenge isn't unique to the not-for-profit sector at all. Based on the knowledge that it can cost up to 10x more to acquire a new customer than retain an old one, marketers in the commercial space have been working for decades to better understand and solve the equation of how to maximize marketing ROI. And with the promulgation of omnichannel technology has built an entire industry to do so, by way of loyalty marketing.
Loyalty Marketing
Loyalty marketing is a broad topic, but it can be roughly defined as the use of technology to reengage your customer (or in this case, donor) base to drive repeat business and lower across-the-board marketing costs. How effective are these solutions? Numbers from the commercial sector are staggering. The bLoyal platform alone processes over two billion dollars in loyalty-based transactions, monthly. Merchants, the world over, typically see a 35% to 45% lift in customer lifetime and average order values. For that reason, Loyalty 360 estimates that up to 57%of marketers in the for-profit sector plan to increase spending in customer loyalty programs in the coming year.
The numbers are hard to ignore. They also point to the idea that as nonprofit development managers search for better ways to increase the return on their marketing investment, they have a lot to gain by widening their scope of influence. In both for and non-profit businesses, getting that return means turning up the size and frequency of recurring revenue among existing patrons
STEWARDSHIP OF YOUR DONOR'S MONEY MEANS UNRELENTING SCRUTINY OF THE EFFICACY OF HOW YOU UTILIZE CHARITABLE CONTRIBUTIONS TO KEEP GROWING.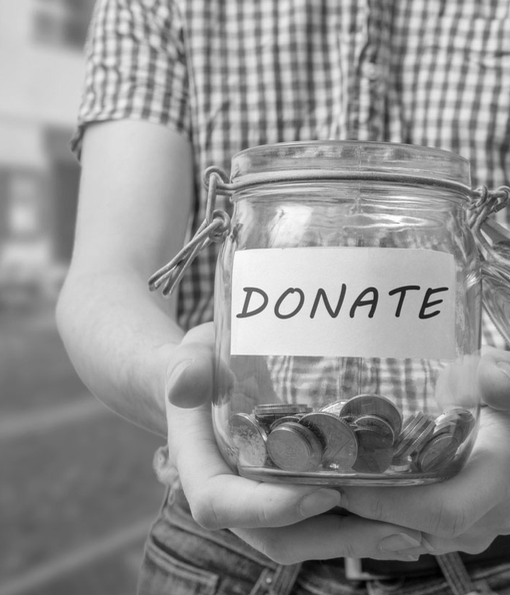 How Loyalty Programs Work in the Non-Profit Sector
When you think of a "loyalty program", you probably envision frequent buyer rewards, or maybe even your local coffee shop punch card. These days, loyalty programs have evolved into seriously powerful software that goes way beyond simple points programs, however. Depending on your solution, loyalty platforms can serve as the hub of your marketing funnel, allowing you to create and nurture long-term relationships with donors by keeping track of your customers, segmenting them, communicating your messages, and understanding how they engage your business, over virtually any platform, channel, or device that you can think of.
The technology that drives these platforms, including the ability to launch popular points and frequent buyer programs, is remarkably vertical agnostic. So, what if not-for-profit businesses could use these same tools to increase their organization's ability to bring more donors back to the table, keep them longer, and give more? It's not as far-fetched as you might think. While there are some obvious differences in the quid pro quo between the for and nonprofit sectors, there are also striking similarities in the way they must engage the end user to in order to keep growing.
| | |
| --- | --- |
| Donor Management – Nonprofits need a way to see manage each donor and their donation history for future marketing efforts. | Customer Management – Businesses need a way to manage each customer and their purchase history for use in customer service. |
| | Customer Onboarding – The businesses you visit everyday are trying to gain as much information as they can about you. |
| Donor Frequency – Nonprofits are always looking to build higher rates of return. They want to get people to give outside of special occasions and holidays. | Customer Frequency – Businesses are looking to build habituated behaviors. |
| Donor Appreciation – Nonprofits need to say "Thank You" in order to build positive relationships and keep at the top of their patrons "Giving List" | Customer Appreciation – Businesses are looking to |
| | |
| | Customer Segmentation – Businesses |
| Donor's "Path-to-Purchase" | Customer's Path-to-Purchase |
| Donor Analytics – Nonprofits need to see who their most valuable donors are, and what's driving them | Customer Analytics – Businesses need to know who their customer are and which ones are buying to |
Loyalty programs, on the whole, are just a way to build a customer database that can be used to engage your donors. Since nonprofits are more likely to capture the personally identifying information that acts as the basis for a strong loyalty marketing program, in many ways, they have more to gain.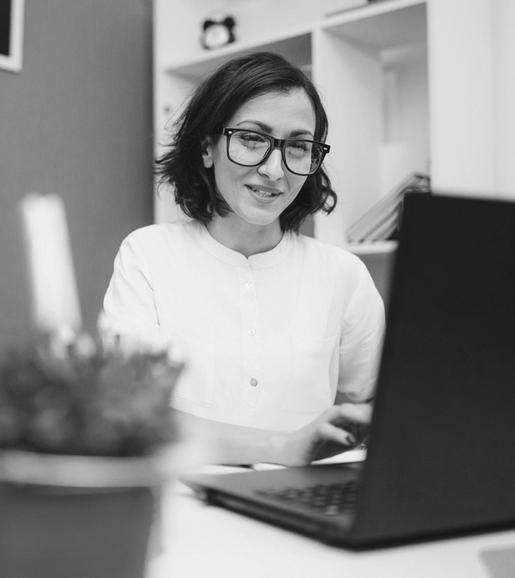 What Loyalty Platforms Offer the Non-Profit Business
Once donors are onboarded to your loyalty program, these solutions allow you to identify each customer, automatically keep track of their giving, and administer "thank-you" awards across all the platforms, channels, and devices where they engage you, in real-time.
Just as important, loyalty programs allow you to create the kind of personally tailored omnichannel marketing experiences that your patrons now expect. Actionable intelligence about who each donor is, drives targeted messaging that is more than 70% more likely to be engaged with. Intelligent rewards allow you to be sure that you're providing the right information to the right donor at the right time.
Finally, donor loyalty programs give you deep insights about the way people engage your nonprofit, across multiple touchpoints. Understanding who your donors are and what the most successful avenues for solicitation of donations is, can help you better target future campaigns.
Past donors are more than five times more likely to give to your cause than any other segment. That makes your existing donor list one of your most valuable assets. As development managers struggle to make the most out of every dollar invested in marketing their cause, loyalty rises to the top as a smart way to both amplify each donor's lifetime value and build your average donation, over time.