TOMMY HILFIGER
Apparel Manufacturer and Consumer Loyalty
Tommy Hilfiger is one of the world's leading designer lifestyle brands and is recognized internationally for celebrating the essence of classic American cool style, featuring preppy designs with a twist.
Founded in 1985, Tommy Hilfiger delivers premium styling, quality and value to consumers worldwide under the Tommy Hilfiger and Hilfiger Denim brands with a breadth of collections including Hilfiger Collection, Tommy Hilfiger Tailored, men's, women's and kids' sportswear, denim, accessories, and footwear.
Tommy Hilfiger employs more than 17,000 associates worldwide. With the support of strong global consumer recognition, Tommy Hilfiger has built an extensive distribution network in over 115 countries and more than 1,600 retail stores throughout North America, Europe, Latin America and the Asia-Pacific region. Global retail sales of the Tommy Hilfiger brand were $6.5 billion (USD) in 2015.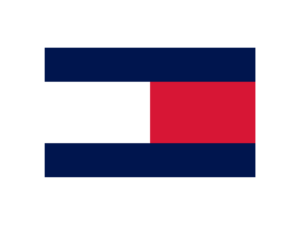 The Challenge
The demand for Tommy Hilfiger's American Sportswear has grown rapidly in Central and South America. That growth, along with intense competition, highlighted their need to provide a personalized experience and engage their customers better through the launch of their Tommy Hilfiger Club. The club needed to efficiently support the region as a whole while allowing each country the flexibility to meet their local market requirements. At the same time, the loyalty system supporting their club needed to leverage their existing investments in the Microsoft Dynamics Retail Management Systems (RMS), take advantage of the established knowledge of their in-store staff and extend their omnichannel reach.
Solution
bLoyal worked with Tommy Hilfiger to launch an exciting and flexible multi-country loyalty program model using the bLoyal Marketer Edition, which we seamlessly integrated with their Microsoft Dynamics RMS. The program includes easy in-store and omnichannel signup, automated marketing engagements throughout various touchpoints, and dynamic program tiers to recognize the best amongst their loyal customers.
Tommy Hilfiger has leveraged bLoyal to substantially grow their customer base and gain a detailed understanding of their purchasing patterns, thus building a solid foundation to fuel their next wave of growth.