How to take control of coupons and increase your revenue!
Coupons are a long-used promotional tactic to drive traffic and attention toward a specific product or category of items. Traditionally, manufacturers used these discounts as a means of expediting sales through their retail distributors.  However, the influence of eCommerce, coupon sites, and services like Honey, which are always optimizing the best deal available for a consumer, makes you question if there is a better way to use coupons to increase purchases ad market more efficiently? The short answer is yes!  bLoyal can help you improve your promotion attribution, decrease "leakage", and improve the customer experience in your brick-and-mortar and eCommerce stores.
Here are some tips and tricks to take your coupon strategy to the next level.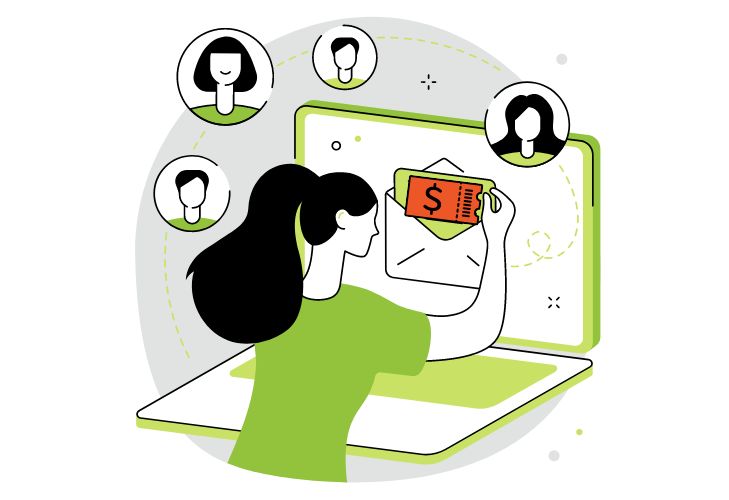 Use automated Lifecycle coupons
How many times have you heard a close friend or colleague say that they need to use their Starbucks "Birthday Reward"? Starbucks brilliantly uses its application to track customers' demographic information and provide a personalized free cup of coffee every year on their members' birthdays.  Not only is it free marketing for Starbucks, but customers feel appreciated on their special day. However, birthdays are not the only event that deserves to be celebrated and rewarded. Anniversaries, purchase milestones, and referral acknowledgments are a wonderful places to start! These types of coupons can be personally awarded so that only the customer that received the offer can redeem the benefit.
Use Personalized Coupons
bLoyal's mission is help you create the right promotion and offer targeted at the right audience, at the right time to maximize revenue.  Without an integrated marketing tool, you can offer a great promotion to the wrong crowd or enable discount redemptions that can do serious damage to your bottom line. bLoyal's personalized, awarded coupon functionality automatically decreases leakage and improves your attribution modeling by restricting usage to ONLY the audience that you are targeting.  That means you can use a customers' purchase history, behavior, or other demographic information to accurately target your customer base with better savings and less fraud for your business with easy data tracking for campaign performance analytics.
Offer referral coupons
Do you offer a referral or ambassador program? If your answer was no, then now is the time to get started! Creating a referral program can be as simple as adding a link to your website that enables your customers to send a limited time use coupon to individuals within their network. This way you will not only drive sales, but will boost brand awareness, and help your business create a community. These brand ambassadors will soon become like cheerleaders for your business.
Add an expiration date
Do you have hundreds of unused coupons sitting in customers' inboxes and mailboxes?  bLoyal can help you establish an expiration date from the date of coupon issue to control your coupon usage. You will control the number of unused promotions and liabilities and offer an incentive and urgency to customers to redeem their benefits, expediently.
Serialize your coupons.
Serialized coupons allow marketers to mass produce coupons and codes while simultaneously personalizing and limiting their use.  Every coupon is assigned a random code, so you can personalize and automate the coupon process.
Serialized, single use coupons have many applications.  They can help limit liability and distribution of coupon codes, personalize offers, and offer better trackability and less leakage than their multi-use counterparts.  Rather than a traditional coupon that can be posted an on external site, which makes attribution a challenge, you can automatically understand the coupon and its origin and validate your marketing efforts.
Interested in seeing a demo of how bLoyal's coupon functionality can enable you to create more personalized and secure offers?
Talk to our sales team today!