7 Ways to Improve Your Customer Loyalty Program
Consumer behavior is forever changing, adopting new trends, and advancing with technology—this means that how brands engage with consumers and encourage loyalty should also be constantly evolving.
Finding ways to improve your customer loyalty program can be tricky, regardless of your company's size or sector. Here are 7 ways you can achieve this.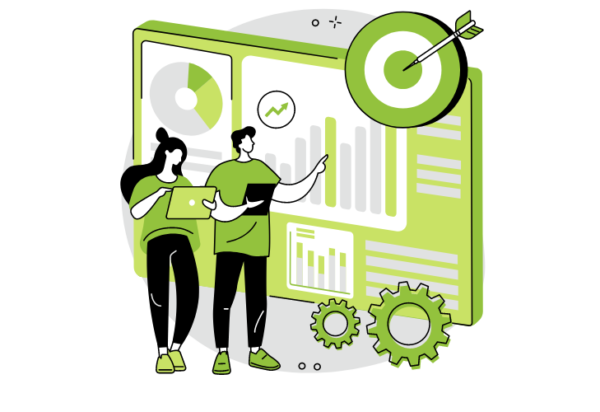 1.   Digitize Your Customer Loyalty Program.
Data-driven insight and empathy are essential for creating loyalty programs that meet the needs of today's consumers. By understanding customers better, businesses can anticipate their needs and offer engaging experiences that are agile, efficient, and scalable across all touchpoints and revenue streams.
Knowing what today's consumers care about will help you integrate the right tools and technologies into your loyalty program. About a third of U.S. consumers say they prefer brands that provide a multisensory customer experience, integrating innovations like augmented or virtual reality.
2.   Personalize Your Customer Loyalty Program.
Personalization is a major driver of the modern loyalty program. A consumer survey found that 80% of customers are more likely to support a company if it offers a personalized customer experience, and 90% said they find personalization appealing.
So, not only do people want discounts and perks through a customer loyalty program, but they want those benefits to suit their needs. Use data and previous interactions with customers to provide them with the communications, offers, and discounts that appeal to them.
Make your content speak directly to the individual. Show them how you can solve their problems and give them the rewards they want.
3.  Use All That Valuable Data You're Collecting.
Design an innovative digital loyalty program strategy for your business model, streamline and transform its processes, and use tools and technologies to enhance schemes and engagement.
You need to know your audience's online behaviors, segment your customers, and send out messaging specific to each group.
You can start with a simple bonus point system, for instance. Motivate your customers to use more of your products and services by giving them bonus points for every purchase, which they can use for future discounts or purchases.
The best part is that it is simple to implement and will help you build customer loyalty because they receive something of value in return.
4.   Turn Your Employees into High-Performing Loyalty Program Advocates.
Employees breathe life into the customer experience and can create high-performing loyalty program advocates when truly and actively engaged. Here are 3 ways to achieve this:
–       Understand the Customer-Employee Connection
Programmatic strategies are far less effective in retaining customers than interactions with employees. Beyond that, it is estimated that experiences with people determine 70 percent of customer perception of a brand.
Customers and employees today value attitudes, relationships, and human connections more than they did in the digital age.
–       Develop Internal Partnerships
Collaboration includes developing strong brand communities both inside and outside the company. When employees are engaged and focused on an organization's goals and delivering value to the customer, they understand the link between their behaviors and a great customer experience. An emotionally engaged and loyal workforce is a result of more robust relationships.
For example, marketing and HR perspectives have been historically different, but their goals in brand commitment always remain the same. Marketing seeks to elicit customer commitment, whereas HR seeks to gain employee engagement and loyalty. Each department is interdependent.
–       Measure Results
The same loyalty program metrics should measure employee engagement in a customer loyalty strategy by linking employee behaviors directly to campaign response rates, increased spending and retention, and new product trials. If data analysis shows that employee interaction improved the customer experience, which led to increased consumer spending, the integration is working the way it should.
Brands are increasingly trying to foster a sense of community. Therefore, having your employees contribute and participate in your brand community would increase the value of content, membership, and engagement, fostering employee and customer commitment, loyalty, retention, and spending.
5.   Use Your Existing Customers to Attain New Ones.
Referral programs are a win-win negotiation based on trust. According to Nielsen's Trust in Advertising Study, 88% of consumers are more likely to trust their family and friends for an honest review of your product or service than any other form of marketing. Through positive word-of-mouth, your customers are essentially providing you with free marketing.
If you have an online store, you can easily implement a referral program by giving your customers a unique code to share—this makes it easy to track referrals and reward your existing customers. Referral marketing software can help with this, such as following up with customers and managing affiliates.
6.   Keep Your Reward Options Limitless.
There are various ways to keep your reward options and customer loyalty sustainable. Some examples include:
Partnering with another brand is a great way to boost your exposure and offer your existing customers more options. You can also use this approach for your charitable endeavors. By letting your customers know that a portion of their purchase goes toward a particular charity, you're showing your commitment to your community and giving the charity more exposure.
A subscription-based program not only retains a customer for a certain amount of time but also offers incentives for the customer that they may not receive elsewhere.
You can encourage purchases and offer rewards by setting up a tiered customer loyalty program.
Giving customers the ability to create wish lists is another feature that helps them keep track of items they want to purchase while creating an easy-to-reference list for friends and family members. You can access wish list data within CRM systems to set up in-stock notifications, price reduction alerts, and other personalized marketing campaigns.
7.   Inject Some Fun into Your Program.
Offering innovative loyalty rewards and incentives is one of the biggest motivators for customers to join a loyalty program and can differentiate yours from your competitors. It also helps you to generate buzz around your company if the benefits are buzz-worthy. Here are a few ideas:
Gift cards
Gift cards motivate customers to return to your store and purchase more. To create urgency, you can set an expiry date for the gift card credit.
Discount vouchers
Your customers could earn a discount voucher if they meet specific criteria (for example, enter a higher loyalty tier) or exchange their points for it as part of your rewards catalog.
Coupons and gift cards can be personalized, tailored to the needs of a particular customer, and tracked throughout their entire lifecycle.
Giveaway entries
Customers could exchange their points for an entry, receive it as a prize when they reach certain milestones (next loyalty tier reached, special occasions), or subscribe to the loyalty scheme as part of an "instant win" campaign.
Event entrances
You could offer entrance to exclusive companies or third-party events as a prize.
Personalized rewards
You could offer completely personalized rewards based on what your customers like.
Buzz-worthy rewards
Consider adding perks that will bring buzz and press coverage, such as a high-dollar item or a high prize offered in a giveaway for loyalty program members.
Mystery gifts
Give customers a bit of excitement and awaken their curiosity by offering a mystery gift or reward. In addition, you can come up with a more creative reward scheme with perks of different types, values, and experiences.
Special events
Send customers a special birthday discount or a free product to help them celebrate. CRM systems make it easy to keep track of significant customer milestones, such as birthdays, anniversaries, and more, so you can proactively create and queue up marketing messages for every event. A holiday loyalty program is another fun way to maximize customer loyalty.
To achieve long-term customer loyalty in the digital age, you must keep up with emerging trends in consumer behavior and be open to implementing innovative solutions.
Schedule a demo with bLoyal today to diversify your customer loyalty program portfolio!