What Are the Best Times to Send an Email or Text?
The foundation of any customer relationship is effective and timely communication.
While your customer goes through various stages of considering, purchasing, using, or maintaining loyalty to your product or service, your communication through emails or text can create a huge difference. Carefully crafted messages delivered at an appropriate time can help you achieve your business goals such as customer brand loyalty or even winning back lost customers.
But, how do you know the best and worst times to send an email or text? Read below to learn the takeaways from our many years of experience helping DTC businesses communicate to their customers.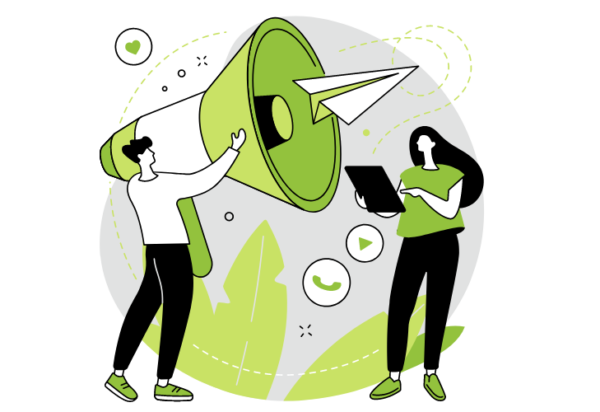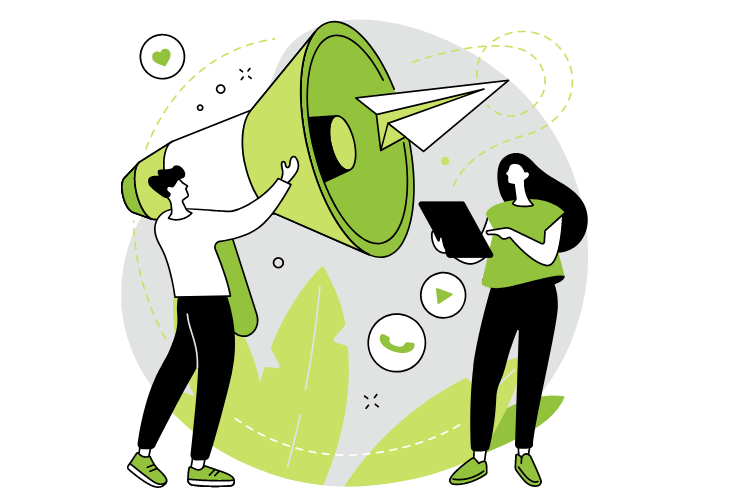 When to Send an Email or Text to Your Customer?
Finding the right balance in communication frequency may seem difficult. Too many emails at times may irritate your customer and may promote faster unsubscribes. But contrary to that, sending too few messages won't help you stay on top of your customer or prospect's mind and encourage higher purchase frequency.
Also, there are certain times or special occasions when sending a personalized message can psychologically trigger your customer to take the action you want or at least emotionally get connected with your brand. For example, greetings on birthdays, anniversaries, and after a referral.  Automating these types of communications guarantees are you sending the right message at the right moment.
Let's dive in and see what some of the times are you should certainly be sending messages to your clients or should not.
❖   On Your Customers' Special Occasions- Birthday
If you have your client's birthdate saved in your database, today is the day that you should start using it for communication purposes.  Would you believe that compared to other communicative emails, your birthday emails result in 481% higher transaction rates and generate around 342% higher revenue on average!
Using automation, you can send your customer a birthday email offering a discount or freebie as a gift on their special occasion. In fact, a reward program on your customer's special occasion can be a great way to let your customer feel rewarded and cared for. This is one simple way to add a positive thing to your client's overall experience with your brand.
But while sending your birthday communications, you need to take care of the following factors.
Many brands start sending these emails at the beginning of your customer's birthday month so that they have maximum visibility and reasons for communicating. For example, sending an email at the beginning of a customer's birthday month and then providing a weekly follow-up is an easy way to get your brand in front of a customer without increasing unsubscribes.
If using SMS, a text on a customer's birthday wishing them a special day and providing a one-day discount is a great way to encourage the behavior.
Personalized Subject Line
You can easily automate your birthday email so that it gives a personalized feel to your customer. Make it short, sweet, and personal. You can even use festive emojis to get them excited about the gift they are going to get inside.
Offer a Discount or Reward
The best way to show your concern about your customer's special occasion is by offering a discount, coupon, reward, or gift. This is the thing that helps you gain an advantage from sending a birthday email. Giving them a gift!
If discount redemption has a deadline, mention it nicely to your customer in your email.   Let them know that they only get a month or day to use their birthday "gift".
The birthday email is all about celebrating the recipient's special occasion. It is therefore important that the email design reflect this such as by using vibrant colors and nice imagery. Your email copy should also be such that it is appealing.
❖   Referral Emails after a Purchase or Positive interaction
Customers are more likely to buy when their friends recommend a product or service since they trust their peers' recommendations more than any other advertisement. So, when your customer is happy, it's the best time to ask them for a referral. This is because during this time, they can spend more time with your brand, and you are also at the top of their mind. For example.
Immediately after they have made a purchase
After you have had a successful support call or chat with your customer
If you have initiated a certain referral program, you can start a referral email campaign too. These are personal and direct emails with immense potential to grow your customer base and foster loyalty. In these emails, you can invite customers to earn rewards if they refer their friends and family.
The bLoyal customer success team saw the best referral campaign results through selective, targeted marketing.   Start by creating a segment of the customers with the most points or total purchases in the last year. Offering them a reward for referrals is an easy way to expand your opt-ins at a measured cost.
Once you've created the campaign and incentives, it is time to create the content and mechanism for the referrals.  bLoyal offers a customizable referral snippet that allows your customers to control the email that is sent to their network.   Customization ensures a personalized email and higher open rates and participation in the program.
❖   When You Want to Win Back a Lapsed Customer
It is not uncommon that you lose your subscribers every year at a ratio of one out of four. These are your hard-earned customers, and you can't afford to lose them easily. Especially when most of your business is based on your repeat clients.
However, an unsubscribed customer is not lost forever! Automated win-back campaigns are intended to re-convert lost customers.
A win-back email series is strategically sent at predefined timings to encourage an "opt-in" for future communications.
Now, the question is when you should send a win-back email.  Although this can vary across industries and depends on your own unique journey mapping, bLoyal has found that on average, 3 months is the best time to send a win-back email.  After that, the campaign's effectiveness diminishes.
We've found that automated and escalated email offers are the best win-back strategies.  Start by offering a small discount in exchange for an opt-in and offering escalating discounts until you've reached your discount threshold.
Conclusion
Throughout your customer journey with your brand, there are times when your emails and texts can work best for conversion and fostering loyalty. For example, their birthday or when they are about to unsubscribe. Sending your message at these times may bring tremendous results, especially when accompanied by some special rewards or discounts.
Contact our sales team to learn more about implementing these strategies automatically on our loyalty marketing platform!