How to Optimize Your Clover POS Operations
Having a line of customers waiting makes each second feel like an hour. As a business merchant, you need a fast and reliable POS system to instantly respond to your customer's needs. Clover is an all-in-one POS system that integrates seamlessly with your in-store and online data to facilitate easier business management. It is easy to use, and it simplifies all kinds of daily business operations for your brick-and-mortar store or your online store.
In recent years, Clover has become a household name for business owners with its wide array of hardware options and integrations with various apps. This enables you to create a customizable solution that fits your business operation needs. From product pricing, record keeping, inventory and invoice organization, and team management, the Clover POS system is a lifesaver.
bLoyal developed the bLoyal loyalty suite application specifically to help Clover users expand their revenue and improve store operations.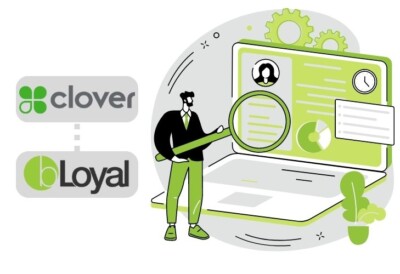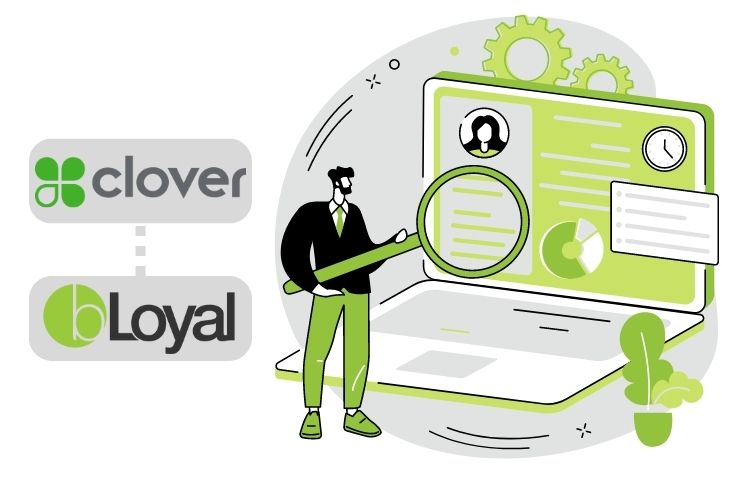 HOW TO OPTIMIZE YOUR CLOVER POS OPERATIONS.
1.Track your customer information.
Tracking your in-store and online customer information may sometimes get overwhelming but must become a standard operating procedure. With Clovers' customer database, you can automatically build a customer data platform through a standard transaction. Clover's customer system makes building and updating customer data straightforward. In just a snap, every interaction and activity is recorded. When a customer makes a payment with a credit card and requests a digital receipt, their info is automatically added to your list of customers.
Adding the bLoyal app expands your tracking capabilities to add sign-up forms to your website and to conveniently connect to the SMS and email marketing tools of your choice. Tracking your customer info lets you connect with your clientele personally, increasing customer engagement. Excellent customer relationship helps your business grow and expand.
2. Connect Clover to your web store so that all your sales and customer information is in one place.
Connecting your Clover POS to your web store ensures that all your customer data is centralized and can be easily accessed from one point. Integrating your Clover account with Word press-based apps such as Woo Commerce helps you to import your clover inventory and display it on your website in real-time.  Ensuring that you have an integrated fulfillment and inventory process will reduce the time spent packaging online orders and reduce friction in your order processing.  Finally, many customers prefer pre-ordering, ensuring a seamless buy online pick up in-store experience will only increase revenue.
There are many outstanding eCommerce platforms that can be integrated to Clover through the bLoyal platform.  WooCommerce, Shopify, Magento, and Big Commerce have three of the largest communities of developers in the world.
Downloading the bLoyal app to your Clover account is advantageous to your physical and online business. It lets you sync real-time data with a centralized reporting platform and offers multichannel selling platforms. In just a few steps, you can integrate your Shopify, WooCommerce, Magento, or Big Commerce website. Elevate your business to the next level, and experience huge sales from your brick-and-mortar or online stores.
3. Ensure you have an inventory master record if you are selling online.
Managing disparate inventory systems can be challenging and inaccurate. No retailer should have separate eCommerce and Brick and Mortar inventory systems. Luckily, with Clovers' new inventory program, you can create a master record and manage your inventory hassle-free.
We all know that having a precise and accurate inventory record is crucial to any eCommerce business. The Clovers inventory app automatically sets specific re-order point alerts that prevent you from overstocking and understocking your store. This improves efficiency and reduces your business's operational costs. Whenever you feel that have a grasp on your inventory management, simply connect it to your eCommerce store and boost your sales.
4. Invest in customer communication.
Customer communication is essential to every business.  It enables you to request feedback on a shopping experience, notify customers of new products and promotions, and highlight special moments in a customer journey. Ultimately, an email address equates to potential revenue for your business but are you treating it this way? As a merchant, you can invest more in providing the know-how to your consumers about your brand. Let them know what's new and on offer, why they should choose you, and what to expect from you.
There are multiple apps in the Clover marketplace that can sync your customer database to an SMS or email marketing tool of your choice.  Ensure that this is done automatically so that you can focus on the strategic side of marketing versus importing customer data.  Mailchimp, Twilio, and Constant Contact are only a few of the customer communication apps that are in the Clover marketplace.
bLoyal has out-of-the-box integrations with Twilio, SimpleTexting, and Sendgrid to help you optimize your communications in one easy-to-use system.
5. Set up an easy-to-understand dashboard to understand your sales patterns.
The Clover dashboard is a simple web-based system for tracking key metrics like total sales, item sales, and open orders by merchants. It helps you manage your physical sales anytime, anywhere in the world -in the comfort of your phone or laptop. However, your Dashboard should be easy to read and understand to enable you to determine your sales pattern.
Since Clover is a cloud-based system, Clover Dashboard provides access to live data and up-to-the-minute insights on current numbers and reports.
6. Create a simple reward points program that rewards your best customers.
Clover POS is a customizable system that lets you create a loyalty program to reward your loyal customers. As a clover account user, you can come up with various ways to award points to your customers after making a purchase. For instance, you can award 1 point for every 10$ spent. Customers will go beyond their budget and purchase more to earn the extra points. Reward points programs reward both you and the customers. This, in return, increases your POS performance and sales effectively.
For multi-location businesses and integrating your Shopify, WooCommerce, BigCommerce, or Magento loyalty program, please contact bLoyal.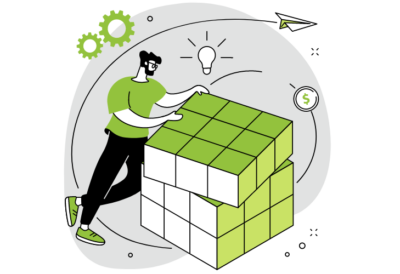 Parting Shot!
Enhancing your Clover POS is essential and accessible to all businesses- physical or online. Take a step and optimize your Clover merchant account with relevant software such as Word press for quick website performance and Woo-commerce Clover plugins for the best retail business experience.
It's time to revolutionize and experience the new features of the Clover account. With its reward programs, transparent and accessible Dashboard, excellent customer communication, clear inventory, and customer records, you cannot afford to be left out.
Contact bLoyal to learn more about how best to optimize your Clover POS system with best-of-breed tools.