How does bLoyal help Counterpoint users integrate their eCommerce stores?
Integrating your Counterpoint Point of Sale System with eCommerce platforms like Shopify, Magento, and WooCommerce with bLoyal
bLoyal offers Counterpoint users the ability to integrate its marketing, order, and sales transaction data into one platform.   Rather than managing aspects of your business in multiple places, you can use bLoyal as one centralized repository to manage customer, promotion, and order information.  Imagine what you could do with more time allocated to strategy and customer service rather than pulling orders and customer information.
bLoyal's integrations to Magento, WooCommerce, and Shopify provide all the following features out of the box for Counterpoint customers.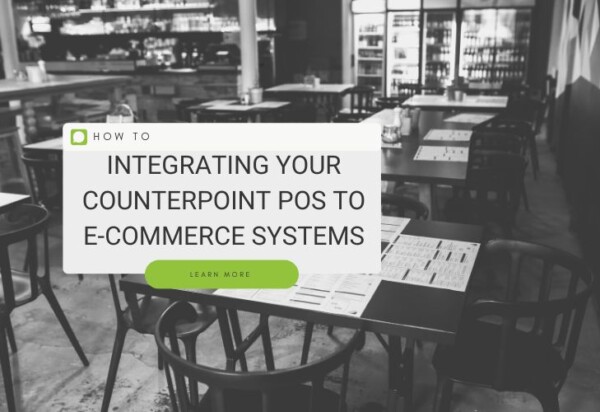 bLoyal's dynamic customer resolution technology ensures that your business will have aggregated and normalized data within one customer account.  If John or Jane Doe shopped online and entered an email address, and later on, in your physical store used the same email, you would be able to look them up and create one Golden Record profile for future marketing purposes.  Imagine the marketing possibilities and reduction in emails sent with fewer duplicate customer profiles.
One promotion and loyalty program to rule them all.
bLoyal's loyalty and promotion engine is fully integrated into Counterpoint, Magento, WooCommerce, and Shopify so that you can offer customizable rewards and promotions anywhere your customers shop.  Rather than having to manage promotions in Counterpoint and your web store, you can now manage everything centrally in your bLoyal Director account.  bLoyal's loyalty and promotion engines also go above and beyond your existing systems to offer improved functionality.
Members can log in to their bLoyal account on your website to see their existing points balance and available offers and promotions. You can expire personalized coupons so that customers develop an urgency to use their offer and you reduce your own risk and outstanding liabilities.
Further, bLoyal's loyalty engine supports frequent buyer and BOGO offers so that you can encourage members to try similar products.   All the above is an easy way to reduce time spent and increase revenue earned.
Enable your one-time shopper to become a loyal subscriber through omnichannel memberships
bLoyal's recurring billing and subscription engine seamlessly integrates with Counterpoint, Shopify, Magento, and WooCommerce to expand your membership, club, and subscription functionality.   bLoyal can securely store credit card information in either the Card Connect or USA ePay payment gateways to enable your customers to save time and money by selecting the products they want, delivered how they want, in whatever time frame they want.  bLoyal supports multiple membership options, monthly automated billing like amazon prime or club membership, SKU-based membership purchases like museums and other non-profits, alcohol and wine clubs, and product subscriptions for customers that want the same products.
Sync core product and inventory information from Counterpoint to your webstore.
bLoyal integrates with Counterpoint at the SKU level.  We automatically sync departments, catalogs, SKU information, total inventory, price, and matrix information.  The aforementioned information is replicated to the cloud and bLoyal Director where it can be pushed to your webstore.  As you may not want to push your entire product catalog to the web, you can select the products you would like to sell online before you push them to Magento, Shopify, or WooCommerce.   If you make any price or item changes in Counterpoint, they will be automatically reflected in your bLoyal account and webstore. Further, as you sell items online or in Counterpoint, bLoyal will update your inventory count to ensure you are not overselling and always have an accurate record.
Push Magento, WooCommerce, and Shopify orders into Counterpoint for fulfillment.
Counterpoint is a great fulfillment tool and we do not want to impede your existing shipping operation.  Instead, bLoyal's existing web store integrations, enable you to push completed Shipping or Pick up orders directly into Counterpoint for Fulfillment. Thus, customers can place an order online through Shopify for pick up directly in your store.