How bLoyal Helps Museums and Attractions Manage Their Memberships
bLoyal partnered with Korona POS "The #1 POS software for businesses with ambitions just like yours" to provide a best-in-class solution for your museum, attraction, and not-for-profit.  Through the Korona and bLoyal platforms, you obtain a seamless integration to manage your ticketing, concessions, reservations, inventory, promotions and membership programs, and customer relationship management.
bLoyal and Korona have partnered together to assist aquariums, zoos, museums, and other attractions that wanted a seamless experience for their customers.  With the partnership, you can offer customizable memberships that fit your brand.
Offer Membership purchases in your exhibits, galleries, or ticketing line.
bLoyal automatically syncs your product catalog and can enroll members automatically based on previous purchases. Offer monthly, quarterly, or annual standard or gift memberships everywhere your customers interact with your brand in-flow of your eCommerce or point-of-sale transactions.
bLoyal's dynamic customer resolution technology guarantees that your members will be recognized and rewarded in real time after they pay their subscription fees.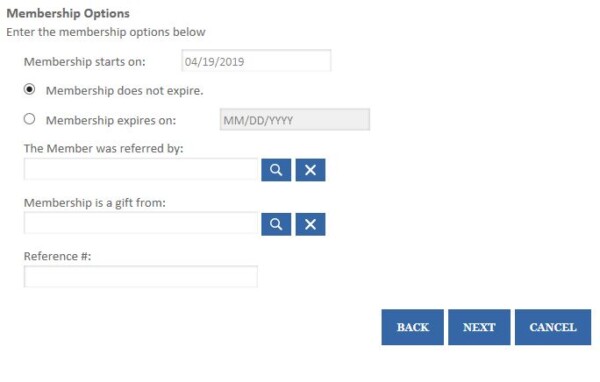 Increase recurring revenue with auto billing memberships.
bLoyal extends your membership reach to your website so that you can allow members and donors to securely enter their credit cards online. bLoyal's membership management snippets enable your customers to enroll and customize their memberships on any device.
bLoyal's integrations to WordPress/WooCommerce, Shopify, and Magento mean that you have access to best-in-class eCommerce tools to increase your revenue, and integrations to CareConnect and USA ePay ensure that your customer's payment information is always secure.
Rather than requiring customers to opt-in to memberships annually, tokenized membership payment guarantees that you will decrease churn and increase your recurring revenue.  If you want to take retention one step further, CardPointe card updater can help you.  The Card account updater service checks for updates to members' card information daily. When new data is available, it is automatically applied to your bLoyal customer profile to ensure a seamless experience and a reduction in card declines and expiration for your membership program.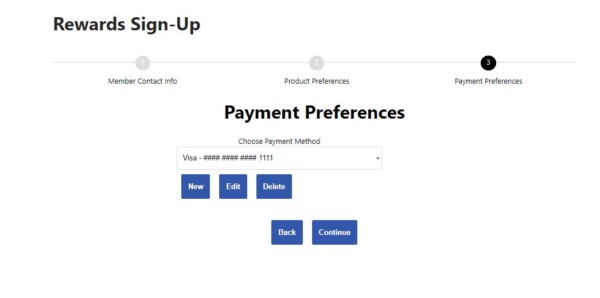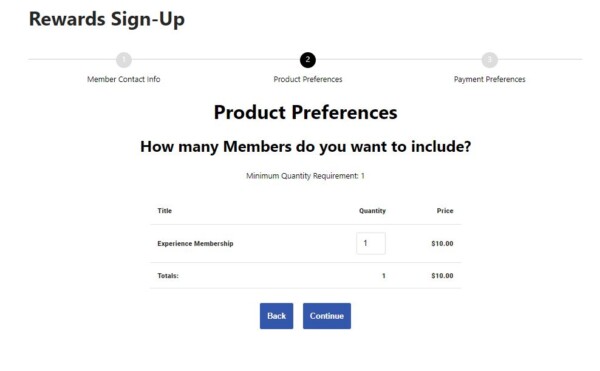 Omnichannel Promotion and Discount management.
bLoyal's SKU-level integrations with multiple point-of-sale and eCommerce companies mean that you can offer members more unique benefits than ever before!  Offer guest passes, birthday rewards, discount concessions, and admission, seamlessly in your website and in your museum, exhibits, or gift shop.
bLoyal's real-time integrations and alerts ensure that your staff will be able to verify and authenticate benefits and ensure that customers redeem their annual member rewards.
Membership Management CRM
bLoyal tracks your customer purchase, engagement, and visitation history to enable you to communicate and understand your members at a personal level.    Automatically communicate with members at the key moments of their journey with your brand:  after referrals, on birthdays, and after a lapse in visitation. These micro-moments are an easy way to improve your membership experience.
bLoyal provides access to your CRM at the register, kiosk, back-office, and in your customer dashboard online.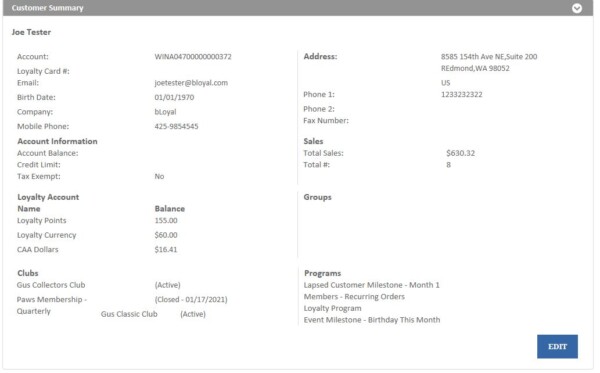 The bLoyal platform was designed to help automate and improve your membership experience. Spend less time managing multiple customer databases, and more time focused on your customer interactions.
bLoyal is a feature-packed loyalty and rewards program for organizations at all stages of growth. Get all the tools you need to maximize your customer's lifetime value, including easy ways to on-board new customers, great ways to promote your products and engage with your customers in real-time.