How to Sell Wine Online
Whether you're new to the wine business or have an existing online footprint, the first thing to know about selling wine online is that its not synonymous with having a website. Developing an informational property that communicates your brand's basic business information is simple enough. Turning it into a high-performance hub for wine sales is another. That's because, even for the most veteran brands, selling wine online can be a creative, technical and business minefield.
For the sake of brevity, we're going to assume that you already have or understand the need to have a website. If not, there are plenty of resources telling you how to build a site with and without ecommerce. In this post, we'll talk through some of the opportunities and challenges that make a wine website different and how to get the most out of one, providing as many of the inside tips, resources, and red flags as we can muster.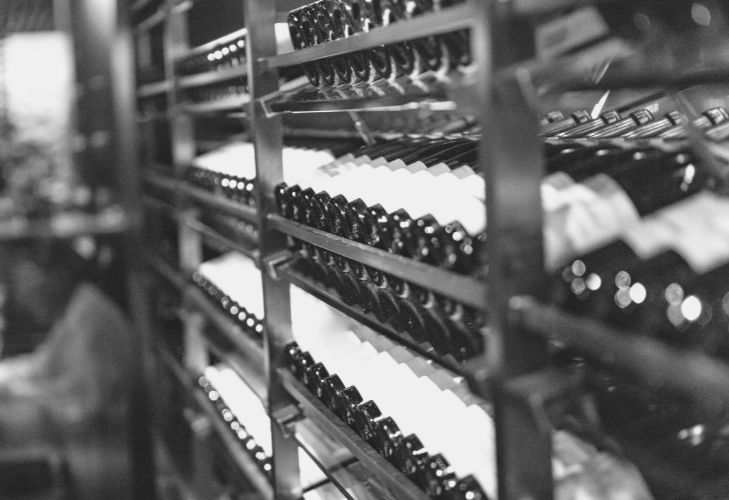 Get Started
The first thing you need to know about selling wine online is that there's more than one way to uncork a bottle. eCommerce is the most obvious option, but adjacent strategies like wine tourism, club programs, wine content, and affiliate programs can all provide secondary revenue streams. Keep in mind that each takes ongoing management, though. Don't overcommit and provide poor service or it could damage your brand before you've even gotten started. For the sake of this post, we'll assume that you're trying to move some type of physical product, though.
Once you've defined your near and mid-term objectives, there are five aspects of your property you should focus on to ensure success: Inventory management, the buying experience, fulfillment, operations, and marketing. That's not to say that there aren't other legitimate things to focus on, but these are unique to selling wine (and adjacent products) online. Most importantly, understanding the entire ecosystem is connected; performance in one area – as will all businesses – affects reputation in another.
Managing Your Inventory
On it's face, no one would describe inventory management as the glamorous side of ecommerce. As a wine seller, understanding what products are on their way, on your shelf, shipped, and in your customers hands can have a dramatic impact on your business strategy, though. Product inventory should drive holiday and special occasion promotions (which will likely make up a healthy percentage of revenue) as well as your wine club, content strategy, and your store's user interface design.
If you're online-only, inventory can be checked in and managed through your website, and most of the day-to-day comings and goings will be handled, automatically, by your platform of choice. What happens if you're selling from both brick-and-mortar and online locations, such as wineries and retail wine shops, though? Managing two separate databases isn't a viable solution. Here, omnichannel point-of-sale solutions like Clover can be a game changer, allowing you to sell across both channels from a single database.
Third-party integrated wine marketing solutions, like bLoyal, can also bridge the gap between non-mutually integrated platforms. They often feature a host of added benefits, from customer relationship management to loyalty programs to offers and promotions.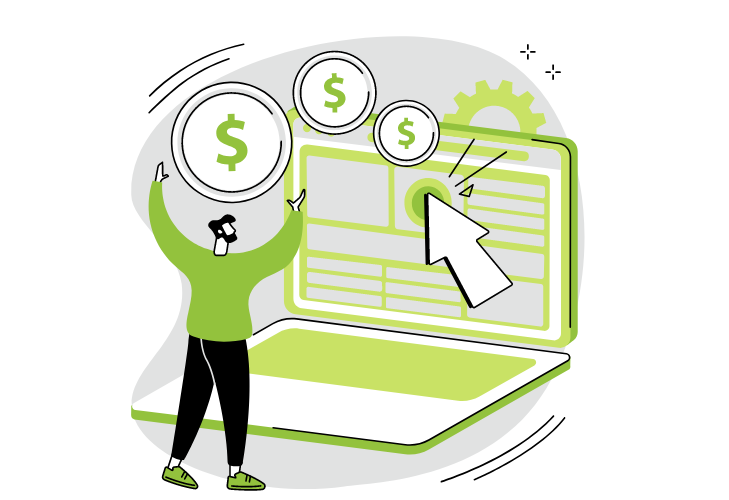 The Wine Buying Experience
We can't tell you what colors or copy to use on your website. User interface design (UI) is unique and best handled by a design professional or digital marketing agency with wine experience. However, we can tell you that visitors' decision to buy is more than the sum of your design decisions. Working with a partner who understands your buyers' experience and can build a strategy around it, could drive or depress your sales for years to come. That experience includes everything from an attractive storefront to navigational ease, pricing clarity, support access and more.
There are a number of ecommerce best practices that all qualified visual designers and design agencies know to follow. Here are the most relevant to selling wine online.
Be Your Customers' Sommelier
Remember that wine can be a complex and intimidating product. Your job as the seller is to remove anxiety from the buying process. Help customers feel confident about their purchasing decisions with FAQs, product comparisons, and even video reviews.
Lead with the Reason
Wine sales tilt towards special occasions. Don't stop at building a landing page for each of your varietals; keep building around the reasons people buy: Holidays, birthdays, anniversaries, business gifting, etc. Make it simple by putting the solution in your visitors hands.
Reduce Mental Load
Do more than tell visitors about your inventory; let them explore it. Website facets like brand, region, price, and styles help visitors discover new products that fit their needs. This approach can increase basket size and drive loyalty.
Fulfilling Wine Orders
The only part of your brand experience more important than the purchase is what comes next. The data involved with filling dozens, if not hundreds of website orders a day can multiply quickly, overwhelming a small operation. Wine clubs add another layer of complexity. Here you'll need the ability for customers to join, pay for, and choose varying types of wine to conduct regular "club runs". Doing it means tying together a complex web of order packing, shipping, and communications that all originate with orders placed through your online store.
Most ecommerce platforms print out some type of packing summary to help pick and ship orders. That's just the tip of the iceberg, though. Getting them out the door means pickups, breakage, customer returns/replacements, etc. One solution allows those who run wine websites to store and send inventory from a third-party fulfillment warehouse that specializes in wine and alcohol logistics. Other platforms integrate directly with your existing ecommerce platform and offer a much broader and built-in set of fulfillment tools.
Wine Shipping & Taxes
Calling the legalities behind interstate wine shipping and taxation "complicated" would be a vast understatement. Customers may enter their address via your store's checkout. But, returning the correct availability, carrier, and tax rates in real-time is the result of dozens of interconnected databases. Keeping your website compliant can entail hours of weekly updates that tell your site what you can ship, where, and how much it should cost.
In fact, many wineries choose not to ship to some regions, even when it's technically legal, because getting there isn't worth the hassle. So, how can you sell wine online without losing your marbles? Many (if not most) online wine sellers use third-party compliance software like ShipCompliant or Avalara. Even if you're working on a budget, these tools can be worth their weight in hours wasted. Most are subscription products that use an integration to your ecommerce platform to append your cart with dynamic tax and shipping information in real time.
Marketing Your Wine Website
Marketing a wine website could warrant a whole series unto itself. Suffice it to say that the planning process shouldn't wait until after you've finished building your wine store. It should be part of the equation from the very beginning. Here are some of the most important marketing tips for how to sell wine online before you get started.
Search
Competition to get found on popular wine terms like "buy wine online" is fierce. It likely doesn't make sense to go head-to-head with professional marketing teams. But, in a wine space rife with small players who don't perform much optimization at all, we've found that only 20% of the work (think MVPs) will put you ahead of 80% of your competition. It may make sense to start with a beginner's SEO course, but these three strategies are unique to the wine space.
Each of your products and their categories should have landing pages. If you're using a platform like Shopify, WooCommerce, or BigCommerce, this will automatically be done for you. Do more than describe the wine, answer FAQs add tasting notes, etc.

Leverage your expertise to build long-tail content where there's a little less competition and you can flex your knowledge a bit. Don't stop at blog posts, though; recipes, courses, and reviews are all excellent forms of content to help you grow.

Make is easy for search engines to understand what your trying to say by

adding product markup called product schema

. Schema can help wine websites rank higher by helping search engines match your content to known subjects.
Building Loyalty
The single biggest cost associated with selling wine online is earning new customers. The only way to defray it is to spread marketing acquisition costs over a larger volume of transactions. That means we have to bring more customers back, more often. Enter loyalty (or customer retention) marketing. Loyalty is hard to pin down, but, at large, is the result of consistently exceeding the customer's expectations.
That can come from your winestore's ease-of-use, relevant and well-placed promotions, or even useful content. Loyalty platforms like bLoyal tie all three together with an integrated CRM that combine behavioral and psychographic data to deliver the right experience to the right customer at the right time.
Leveraging Promotions
Knowing how and when to promote your online wine program is important. Predictably, people buy more on special occasions. But, today's more dynamic promotions are curated for each customer's unique relationship to your brand. For instance, instead of sending broad holiday wine discounts, send a holiday discount with products they've already shown interest in or compliment past purchases. Sending a personalized promotion can be one of the quickest ways to convey that you understand them as a customer, not a number.
Finishing Your Wine Website
Finishing your new wine website is only the beginning of your journey. To be successful at selling wine online, you'll need to continue growing and reaching out to find new customers and provide amazing experiences one wine lover at a time. If you've followed the suggestions here, you'll have a marketing-optimized engine to do it with. Even if you aren't able to apply all the features described here quite yet, don't give up. Continue adding and expanding to your site in stages bringing various clubs by, loyalty programs, ad sales etc as you have the resources to do so.
bLoyal offers direct-to-consumer solutions for wineries ranging from small local vineyard to enterprise brands. Reach out to us to chat.