How bLoyal Helps Wineries Increase Their Direct-To-Consumer Sales
What gives the wine industry sleepless nights?
As you might have guessed, the impact of COVID-19 tops the list for two-thirds of U.S. wineries. In addition, the wine industry is behind other alcohol producers in technology adoption. A survey found that that already using inventory management software had more confidence in their ability to grow sales.
Besides using inventory management software, wineries rely on technology to drive Direct-to-Consumer (DTC) sales with eCommerce and wine clubs. The smaller the winery, the heavier reliance on DTC sales. With tasting room sales at an all-time low, digital solutions are rising in popularity. SVB data from March to May 2020 showed that phone and eCommerce orders rose from 3% to 26% of total sales and wine club orders.
Winery loyalty programs can expand a company's revenue growth opportunities while simultaneously meeting customers' desire for a more personalized experience. There is a significant market gap for loyalty programs in the wine industry, which makes innovation and an omnichannel approach in a DTC delivery economy more important than ever.
Successful winery memberships offer more than discounts to their club members. They offer exclusivity, and frictionless experiences, build meaningful customer relationships and maximize customer lifetime value. The bLoyal system helps wineries of all shapes and sizes with the tools to run engaging membership programs and outbound marketing initiatives.
With bLoyal, your customers are no longer anonymous, one-time tasting room visitors; they become known members and loyal advocates for your winery brand increasing your direct-to-consumer sales.
bLoyal is available in four unique "winery editions," each built with your winery and marketing needs in mind, from online-only operations to multi-brand and location wineries, guaranteed to improve your DTC sales and customer engagement.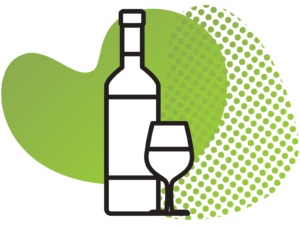 Best-Of-Breed Technologies: The Power of Choice
Regardless of whether you choose native POS and eCommerce software or major systems for your brand (see below), bLoyal's fully automated integrations allow you to start converting sales transactions into loyal customers at every touch-point.
Major POS systems include:
Major eCommerce systems include: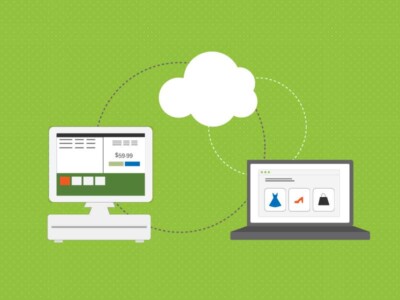 Open APIs to Customize Website Pages and More
bLoyal offers scalability and loyalty without limitations. Every business has unique needs, and wineries are no exception. Grid-based architecture with programmatic access ensures bLoyal makes custom integration possible with almost any system.
Enterprise-level loyalty integration allows companies to control every aspect of their bLoyal implementation.
Open API benefits:
Low cost.
Easy to implement.
Greater functionality.
Cloud-based can be used anywhere.
Easily set up virtual call centers, remote teams, or distributed teams.
Use with any device.
Enhances sales, service, and support productivity and performance.
Truly integrated workflows.
Adjusts workflows to enhance the customer experience.
Gives visibility to specific activities.
Customizable Clubs
Offer customized, automated rewards and clubs without restrictions.  Enable customers to select the wines they want, and how they want to receive it from any device.
Loyalty Programs for Different Business Models
Launch multiple, flexible rewards programs even for members who do not want a subscription. Provide experiential points-based programs that create connections to your brand.  Convert points into free tastings, cellar and/or vineyard tours, winemakers' dinners, and other unique experiences that bond your customers to your wine.
Automated Customer Journeys
Retail CRMs allow customer-facing businesses to scale personal relationships by forming a unique record of each customer's journey. bLoyal software integrates directly with your point-of-sale, website, and checkout solutions. A golden customer record includes data such as birthdays, product preferences, and purchase history. Checkouts can also be optimized by analyzing user behavior, such as lapsed or inactive customers, abandoned carts, etc.
Integrated Communications
Target customers with customizable communications and promotions through email marketing and text.
Compliance Integrations
Ship confidently online and from your tasting room with bLoyal's integration to ShipCompliant and Avalara.
And that's not all…
Easily manage club sign-up across channels and devices.
Track inventory across all locations with one solution.
Utilize advanced order processing options to help your club members receive the wines they want.
Maximize online sales with a mobile responsive web store and carts.
Learn more about bLoyal's winery membership and club programs.
Read the Biltmore Wine Estates case study.